UK Licensed Bitcoin Casinos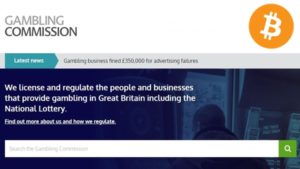 Bitcoin-users based in the UK have a slim choice of bitcoin-friendly online casinos licensed to operate in Great Britain (currently, at least).
NetBet Casino is the only online casino with a license to target bitcoin-users in Great Britain. It's a fantastic website (we'll touch on it in greater detail below), but the lack of alternatives demonstrates the slow acceptance of bitcoin as a form of payment.
Cryptocurrency is a fairly complex area and vastly different from the more traditional banking options fans of online casinos will be familiar with. Actually taking that first step towards using bitcoin (or any cryptocurrency) can be daunting, which may put some casino fans off.
However, as more and more casinos start to integrate bitcoin into their roster of accepted transaction methods, its use will become more commonplace.
An Official Stamp of Approval
The UK Gambling Commission's decision to permit online casinos to take bitcoin as a banking option came into force on October 31st, 2016, This was a major step forward for bitcoin and other cryptocurrencies, lending it a greater sense of legitimacy and eliminating some of the doubt that may have surrounded it for many people.
This shift paved the way for existing and upcoming casinos looking to embrace virtual currency, too; more and more brands will see cryptocurrencies as less unusual, recognising them as a reliable alternative to standard banking methods instead.
All businesses within the online gambling industry have to receive a license before they can provide services in exchange for cryptocurrencies. Doing so without one is illegal, and customers may not have a guarantee that they will receive the service they expect. There is no official authority monitoring bitcoin, but any reliable casino will provide a safe, secure service.
Bitcoin offers various benefits, such as lower transaction fees and faster processing periods, making it incredibly appealing to British customers who want more of their winnings – and sooner. It may also help to encourage customers who have yet to experiment with cryptocurrencies, expanding bitcoin's popularity and ultimately driving more businesses to accept it.
An Expanding Scene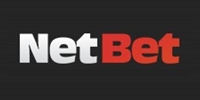 £200 WELCOME BONUS
Sign Up Now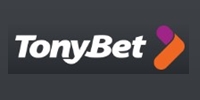 £20 Welcome Bonus
Sign Up Now
As mentioned earlier, NetBet is the only online casino carrying a UK Gambling Commission license accepting bitcoin. It's an extremely attractive website, boasting slick, professional presentation and user-friendly navigation for users of all experience levels. NetBet offers a comprehensive sportsbook, allowing members to gamble on the outcome of upcoming sports events (as well as those actually taking place), but the casino is a fantastic part of the site.
NetBet is an ideal casino for all bitcoin users in the UK. Over time, more casinos will incorporate bitcoin and other cryptocurrencies into their gambling services, appealing to customers using the most cutting-edge option and those with a preference for traditional favourites alike.
Tonybet Casino is the second UK licensed online casino that accepts deposit by Bitcoin. It is a well trusted site founded by famous poker player and congressman Tony G. It is widely known in the Baltic region.
At Coincasinos.co.uk, we're passionate about gambling with bitcoin at only the best online casinos. You can read our review of NetBet Casino in our reviews section, and we will continue to update our site as more casinos licensed to serve British bitcoin users join the industry!