Bitcoin Currency Casino Sites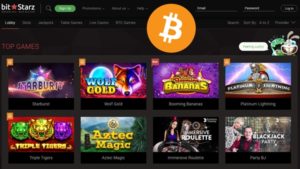 The traditional way of betting is made with fiat currencies as you know. The ability to deposit and withdraw into your betting account with crypto money is rather new. The UK Gambling Commission allows you to do that but so far only NetBet Casino has integrated deposits with Bitcoin. One of the biggest payment providers, Neteller, has also integrated Bitcoin into their system. This means that more and more sites will follow.
This kind of betting with crypto money is both new and old. New because it is getting popular among traditional casino sites. Old because there are various startups with the sole focus of gambling with bitcoins and altcoins. At this page we will focus more on them and give you alternatives on where to gamble with you bitcoins as the main currency.
So, the time has come: you want to start spending bitcoins when you gamble. By now, you have set up your own bitcoin wallet and have purchased a healthy portion of bitcoins for gambling at one or more cryptocurrency-focused casinos. You can find the best ones for your money in Coincasinos.co.uk's selection of bitcoin casino reviews, and learn what to expect from their games, payment processing, and more.
There are different gambling options and ways to try your luck from one casino to another. They also have their own structure and registration process, with some more instantly-accessible than others. Here are the most popular bitcoin currency casino sites:
For example, Bitcoin Games is classed as an instant sign-up casino, as they create an anonymous account for every player automatically when they enter the website. This is an amazing way to build a bitcoin-focused gambling site, as the entire cryptocurrency revolves around its anonymity and freedom. Bitcoin Games imposes no forced registration on you, demanding no personal details or payment information.
Players can return to their own account at a later date by simply navigating to the unique URL featured in the site's leaderboards. This lets you to dive straight in and start gambling with the bare minimum of hassle.
Cryptogames works in the same way, offering instant play without registration. This is just another incentive for users who switch to bitcoin casinos rather than those running on traditional currencies and payment options instead.
1xBit is another bitcoin casino offering simple registration, though it isn't quite as fast as Cryptogames and Bitcoin Games. You can sign up with the site just by submitting your email address – that's it. Nothing more personal or intrusive.
1xBit is available to bitcoin gambling fans based in the UK, though they should click on the US flag featured in the choice of languages, as there is no version designed just for Brits. Another high-quality bitcoin gambling site available to UK players based outside the country is Coin178. This operates for the Asian market, but is accessible to British gamblers too. These websites also accept Bitcoin and altcoins for casino games and highly respected brands. The downsize is these do not accept UK based players.
Bitcasino.io: Bitcasino is the place to gamble with Bitcoins. It is powered by the Tallinn based technology firm CoinGaming. Bitcasino is licensed in Curacao and can be registered from Finland. They offer a juicy 1 BTC deposit bonus for new signups.
Bitstarz: Bitstarz is a great casino focused on gambling with Bitcoin. It dates back to 2014 and it is the first bitcoin casino where you can play with EUR and Bitcoins. They have a Curacao license and offer many great online and live casino games.
BetChain: Dating back to 2013 BetChain is one of the first places to offer casino games with cryptocurrencies that use blockchains. That is mainly the name comes from. They are licensed in Curacao and offer 1 BTC signup bonus for new customers.
Bitcoincasino.io: Founded in 2018, Bitcoincasino.io uses the latest technology and gamification features at their brand new website. This gives them the edge over other operators. Licensed in Curacao and offering 1 BTC sign up bonus as well.
Fortunejack: Founded in 2014, Fortunejack is one of the most reliable amongst Bitcoin casinos. They have recently renewed their website design and made it more user friendly. Being licensed in Curacao, they offer a wide range of crypto currencies to gamble from.
7bitcasino: Although they are in need of updating their outdated design 7bitcasino offers a good range of casino games. They are powered by SoftSwiss software and licensed in Curacao. You can get up to 1.5 BTC bonus on your first deposit.
mBitcasino: mBit is basically 1 1000th of a Bitcoin. mBitcasino comes with the idea of betting with mBits. It has a great design, a chatroom where you can join fellow gamblers a Curacao license and up to 5 BTC signup bonuses.
1xBit Casino: 1xBit Casino is an impressive gambling venue for bitcoin users. As well as its slots, poker, and live-dealer games, it includes board games and dice games. There are hundreds of ways to have fun and possibly win bitcoins. 1xBit provides instant deposits and withdrawals with no fees, and benefits from one-click registration for bitcoin users. While bitcoin is the main payment method, 17 other cryptocurrencies are available, including Bytecoin, FunCoin, DigiByte, Dogecoin, Litecoin, and more.
NetBet Casino: NetBet Casino is part of the NetBet Group, and accommodates payments through a number of popular methods, including bitcoin. It's a professional casino with a user-friendly layout and a huge range of gambling options to try. Players can use bitcoin and bitcoin by Neteller, and they're both pretty similar. Basic bitcoin is free to use at NetBet, but processing can take as long as 30 minutes with a maximum of 500 coins. With bitcoin by Neteller, though, processing is classed as instant and the maximum is set at 5,000 coins. It accepts no other cryptocurrencies, though there are several traditional options available. At present, NetBet Casino only accepts bitcoin as a deposit method rather than for withdrawals, though this is likely to change in the future.
Cryptogames: Cryptogames is a bright, colourful casino popping with character. You will encounter a fun cast of figures across this gambling site, including pirates and aliens, making it more entertaining on a visual level than some competing venues. Users can make payments using bitcoin, Dogecoin, and Litecoin, which makes it accessible to a huge range of cryptocurrency-fans. The games are fairly casual in nature, with slots, dice titles, and other simple options available.
Bitcoin Games: Bitcoin Games is aimed at bitcoin users exclusively (as the name suggests) and welcomes gamers without the need to register (as discussed earlier). Players can also benefit from a minimum of 99% RTP and instant payouts. There's a solid range of games options, such as video poker, blackjack, roulette, craps, and slots. Bitcoin Games caters to players of diverse tastes, and the site is well-presented, with a bold mix of yellows and blues contrasting against each other beautifully.
Coin178: Coin178 is an online casino with slots, live-dealer games, and keno. It's a professional-looking, streamlined website with a variety of payment options, though bitcoin is the only cryptocurrency available. The site does not charge users making deposits and withdrawals, and processing periods for bitcoin is no longer than 20 minutes.
At coincasinos.co.uk, we have a comprehensive selection of resources for anyone looking to gamble with bitcoins, including expert reviews of those covered above!