How to Gamble with Bitcoin?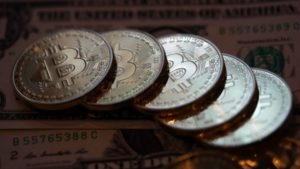 Online gambling continues to grow, transforming the entire culture of playing casino games and wagering money. In the past, enjoying the games you love would demand a considerable degree of effort and, possibly, reluctant expense. Think about it: you had to dress smartly, drive to the venue or spend cash on a cab, and keep yourself amused with drinks.
Online casinos have changed all of this, forever. Now, you no longer need to go through the exertion and extra expense associated with visiting a brick-and-mortar venue on a regular occasion – you can simply jump online.
Desktop computers have been a mainstay of virtual gambling for years, but the rapid advancement of mobile technology keeps you connected to online casinos at all times. You can play a few hands of poker, take a few spins on a roulette wheel, or have a blast on the latest video slots at any time, any place.
With bitcoin, it gets even better: you have the power to avoid costly processing fees and lengthy clearance periods, bringing you closer to your winnings in less time (and more cheaply) than ever.
If you're new to bitcoin and bitcoin gambling sites, you probably feel pretty daunted by all this. How can you get hold of your own bitcoins? What steps do you have to go through to sign up with online casinos? Is transferring funds between your accounts tricky?
Fear not – the following guide covers all you have to know to gamble with bitcoin.
Opening an Account at a Bitcoin Wallet
We understand: you want to start experimenting with bitcoin. Why wouldn't you? This is one of the world's biggest, most reputable cryptocurrencies, offering various benefits and an exciting structure. You have no central bank monitoring you, no need to jump through hoops to spend your money, and can enjoy considerable privacy.
Before you can start spending bitcoins, though, you have to set up your own wallet. A bitcoin wallet essentially acts as your own bank account as you start exploring this cryptocurrency. You can use a bitcoin wallet to purchase and sell bitcoins, pay for goods and services from numerous offline and online brands, and trade currencies.
You will primarily use your bitcoin wallet for depositing funds into your online casino of choice's account, and withdrawing your winnings. This is typically a fast, simple process, and there are various bitcoin wallets to choose from (we'll explore this in greater depth in our article focusing on bitcoin wallets, elsewhere on coincasinos.co.uk).
Step One: Register Your Coinbase Account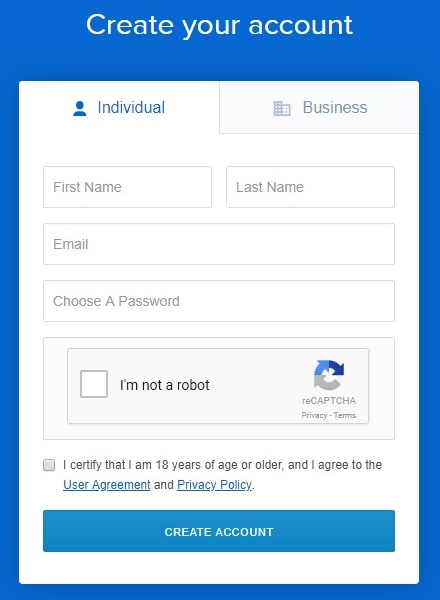 There are numerous types of bitcoin wallets on the market today, providing slightly different function and performance. Some of these demand download and installation to your desktop computer, others can be installed on your phone, while some may be accessible directly via the internet alone. Coinbase, for example, is one of the most popular bitcoin wallets available today, but there are various others on the market, catering to bitcoin users of different preferences.
Once you decide on a bitcoin wallet, you have to register with the service. While websites have different layouts and terminology, the process of signing up with a bitcoin wallet is usually the same: go to the 'register' or 'sign up' button on the homepage. This usually reveals a brief sign up form, requiring you to submit your personal details (name, password, email address, etc.).
Obviously, it's key to choose a password offering high security. Though the best bitcoin wallets boast cutting-edge encryption and offer strong defence for users' funds, it's recommended to avoid passwords you have used countless times at other websites. Include symbols and numbers to reinforce the uniqueness, too.
Click the 'terms and conditions' box, and then click on the 'create account' button on the page.
Step Two: Mail Verification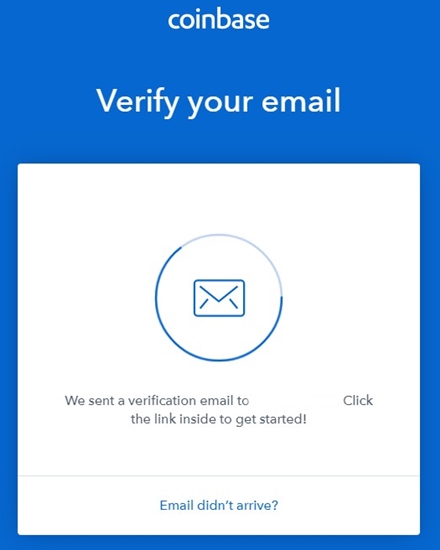 Depending on the bitcoin wallet you choose, you may have to verify your email address: the platform will issue a confirmation email to the account in question, and you need to click on a link within it. This should take you to a screen which states your account has been activated, and you can start transferring funds!
Step Three: Phone and Account Verification – Securing Your Account
Once your bitcoin wallet has been activated and is ready to start using, you should take the chance to link your phone to it as an extra security step (provided the wallet in question accommodates this).
This allows you to make use of a two-factor authentication process, adding another layer of security in case another user attempts to play with your personal login details. Phone verifications will usually send a code to your number, and you can verify it by entering the code into the site.
Another step that may be involved in setting up your bitcoin wallet is the ID verification process. You will need to submit certain documentation to prove that you are who you say you are, such as a copy of your driving license.
You will be able to take pictures of these and upload them to the site, and will have to wait a little while as the system processes the details. Once your ID has been verified, your wallet will be secure and you will be able to start spending bitcoins with peace of mind.
Step Four: Depositing into Your Account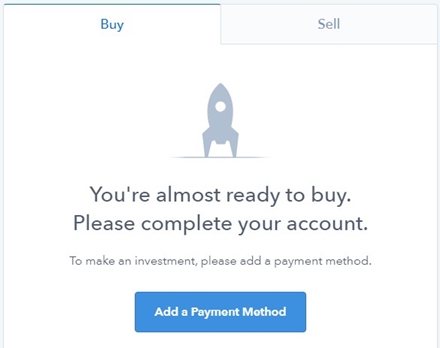 You need to register a payment method with your bitcoin wallet, and the platform you choose will accommodate certain options (such as credit cards, debit cards, bank transfers, and more).
You will need to navigate the wallet's payment section and choose your preferred method, before entering all details requested. You will then have to buy bitcoins, either selecting the amount of bitcoins you want or the overall sum in your currency of choice (the latter may be easier for you).
There may be a fee involved for buying bitcoins with certain methods, such as credit cards, though these tend to be low.
Creating an Account at a Bitcoin Casino
The number of bitcoin casino sites available is growing. As cryptocurrencies continue to gain traction around the world, more and more gambling businesses are targeting users who want to pay with bitcoin. Their entire site may revolve around bitcoin, or it may just be one of their payment methods (alongside credit cards and bank transfers).
Regardless, signing up tends to be similar.
Step One: Choosing a Bitcoin Casino
Below you can see a list of most popular Bitcoin Casino Sites. These casinos are listed according to their ratings and only the top 12 bitcoin casino sites will be displayed on this page. You can find all Bitcoin Casino Sites at our main page.
Step Two: Creating a Casino Account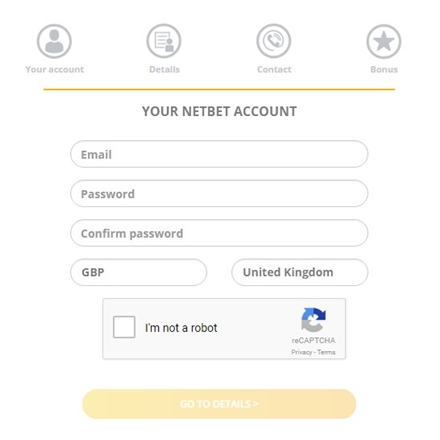 One you choose a bitcoin casino, you will have to create an account. As with registering with your bitcoin wallet, you are required to enter your personal details via a sign up form. To reach this, you will have to click on the 'register' or 'sign up' button located somewhere on the site (typically on the homepage, or fixed at the top of every page).
You will have to create a password that cannot be guessed easily, and it should not be the same as the one you used for your bitcoin wallet – go for something completely different. You typically won't have to enter many details when choosing a bitcoin casino, asked only for your email address and date of birth. This offers far more privacy than traditional online casinos, preventing you having to give up your name, address, and banking details. If it is an instant signup casino site like CryptoGames, your username will be automatically assigned to your computer but you will still need to create a password in order to secure your account.
Step Three: Account Verification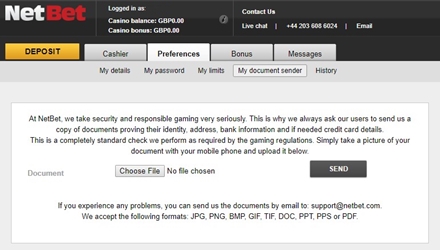 Once you have registered, you may need to go through certain processes to confirm or reinforce your account. This could be the same ID verification task requested by your bitcoin wallet, asking you to submit your documentation to prove your identity. Next, you have to transfer funds into your bitcoin casino's account.
Transferring Money Between Your Accounts
Adding funds to your bitcoin casino account may be different to your experience at other sites (assuming you aren't entirely new to gambling online).
Step One: Get Your Bitcoin Address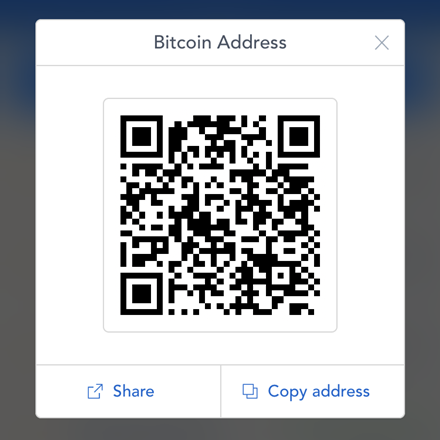 You will need to get your bitcoin address from the website: this will give you the means to send money to your account, ready to start playing video slots, blackjack, and more. The site's bitcoin address will be similar to your own personal one, though each is obviously unique. You can also use a QR code to generate your bitcoin wallet address.
Step Two: Send Payments via Your Wallet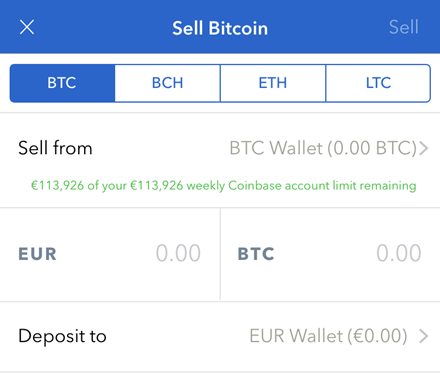 You will typically need to copy the site's bitcoin address and go to your bitcoin wallet. Log in, and navigate to your account page, where your payment options will be available. You should click on the transfer button (which may be labelled 'send / request'). Now, you will be able to paste the casino's bitcoin address into the specified field, before entering the amount of money you want to transfer.
Step Three: Depositing and Withdrawing BTC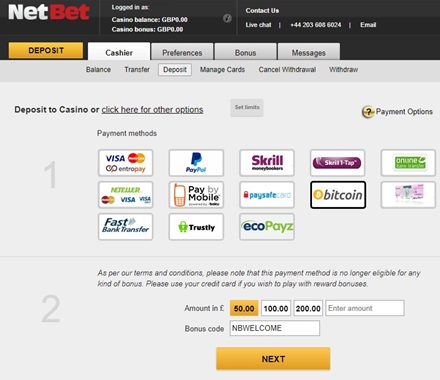 This will vary, depending on how much you wish to spend, but if you're starting out in online gambling, it may be best to keep early transfers small until you become more familiar with the processes involved. Confirm your transfer, and then go back to the casino to start playing.
Withdrawing bitcoin from your preferred casino is similar: copy your bitcoin address (possibly found under your 'wallet address' option) and paste this into the casino's withdrawal page. You can then either keep your bitcoins in your wallet, for future spending, or transfer it into standard currency before putting it into your bank account.
We hope this guide has given you all the help you need to get started gambling with bitcoin. You can discover all the key details and advice on bitcoin online gambling here at coincasinos.co.uk – take a look at our articles and let us know if you have further questions. You can find an additional listing of top rated Bitcoin Casino Sites below.