Binance Pledges $250,000 Bounty to Help Identify Viacoin Hackers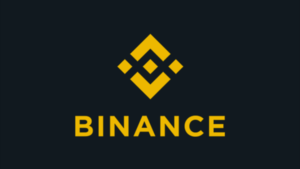 At the start of March 2018, an anonymous team of hackers managed to infiltrate a number of accounts on Binance, a popular cryptocurrency exchange with the second-highest trade volume worldwide.
The group used the stolen funds to boost ViaCoin (VIA), one of the less prolific cryptocurrencies available today. ViaCoin grew by over 50% within a 24 hour period, reaching the princely rate of $3.70.
Unfortunately for the thieves, their efforts resulted in a loss once the unauthorised transactions underwent a reversal.
However, the hack may not have been without its damage: some parties have blamed it for the drop in the cryptocurrency market.
A no-nonsense approach
Binance has taken a strong stance against this hack, proving themselves to be a formidable enemy for thieves to make: they have pledged a staggering $250,000 reward to the first individual able to contribute information valuable enough to help to bring the hackers to justice. Of the hack and their generous reward, Binance wrote:
"To ensure a safe crypto community, we can't simply play defense. We need to actively prevent any instances of hacking they occur, as well as follow through after-the-fact. Even though the hacking attempt against Binance on March 7th was not successful, it was clear it was a large-scale, organised effort. This needs to be addressed."
This is certainly a no-nonsense approach that is intended to set Binance users' minds at ease, and leave them in no doubt as to the exchange's commitment to justice.
The hack has been blamed on the use of third-party apps, phishing scams, and a suspicious trading bot that may have been compromised. ViaCoin has strongly denied any involvement, of course.
Binance has also allocated a massive $10 million cryptocurrency fund, to create further rewards should any other hacks occur in years to come. Some customers may see that as a lack of faith in their own security and an indication that it demands closer attention.
However, Binance appear to be taking this seriously, and are working with other exchanges / businesses in the world of cryptocurrency to join them in their innovative approach. As cryptocurrencies continue to gain recognition and acceptance, greater security and the toughest stance on hackers will be demanded of them. Binance is leading the way in that respect.
Tagged with: Binance • Bitcoin Casino News • Viacoin