BitcoinGames.com is a fairly small Bitcoin betting site, but it accepts a large number of other cryptocurrencies too and delivers a simple sign-up process (for the most part). There is no information on where the team behind BitcoinGames.com is based, and it is entirely unlicensed by any regulatory body. It accepts players from all countries, even those where gambling is illegal, but advises players to follow the laws of their own country.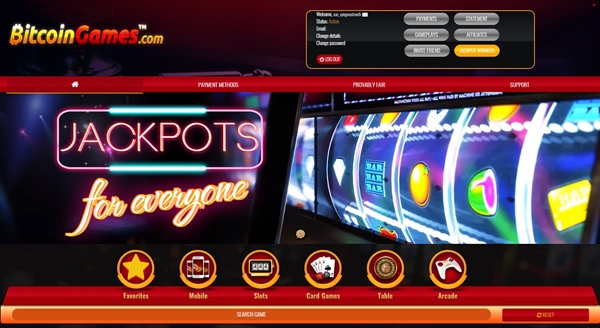 In all honesty, it is a tad strange that so little information is provided on the company behind BitcoinGames.com, and there are no contact options beyond submitting a query ticket through the site. New members may want to take a long look around BitcoinGames.com before they start playing, just to be sure you want to get involved.
Still, there is enough to recommend BitcoinGames.com, such as the privacy levels, the range of cryptocurrencies, and the simple sign up process.
The presentation of BitcoinGames.com is pretty vibrant and colourful, boasting a dynamic colour scheme that stands out compared to some more understated competitors. The games catalogue, though, is very limited and there are no titles developed by well-known software brands.
This may be off-putting if you prefer to play slots or table games with high production values, such as those produced by NetEnt or Microgaming, based on blockbuster movies.
The games on offer feature fairly basic graphics, and there isn't much choice either. For example, there are just 12 slots based around generic themes (fruits, history, spies), which is much lower than a lot of other casinos. It's common to see slots selections with hundreds of different games.
Table games, card games, and arcade games are all available too, but again in small quantities. This does offer some diversity in your experience, but there may not be a huge amount to come back for again and again if you like variety.
BitcoinGames.com Signup and Membership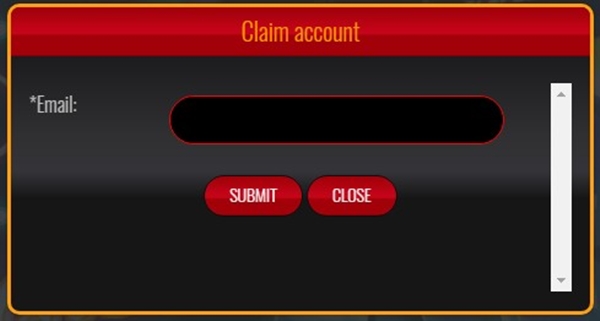 Every new member who arrives at BitcoinGames.com is given an account as soon as you arrive. Your unique user ID is displayed at the top of the screen, along with your credit, and the login URL you need to return to your account at a later date is presented clearly. You can claim your account by clicking the 'claim account' button, which allows you to submit your email for confirmation.
However, while this is obviously great for Bitcoin users craving anonymity, you are still required to provide personal information within the first 30 days of joining. You will need to send the BitcoinGames.com team a copy of your ID (driver's licence etc.) before you can make any withdrawals. Failure to do so will result in your account being terminated.
As there is no license in place, you may want to be careful when submitting your information to BitcoinGames.com. There is no regulatory body monitoring their activities.
BitcoinGames.com Deposits and Withdrawals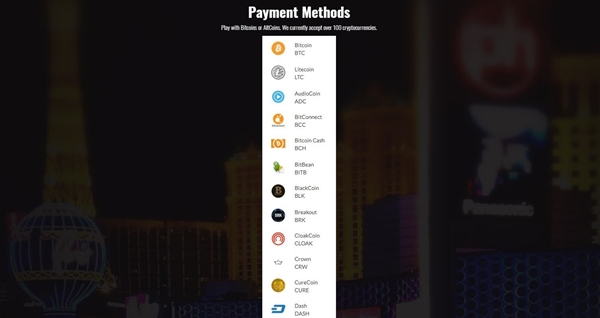 Click on the 'deposit' button at the top of the screen, and either copy the Bitcoin address or click the dropdown menu under the 'deposit with altcoins' heading.
To withdraw money from your account, click on the 'cashout' button at the top of the screen (next to the 'deposit' button), and then choose the method you want to use in the menu that pops up. You just need to enter the amount you want to take out, select your preferred method, and input your wallet address.
Available Cryptocurrencies
BitcoinGames.com is obviously based around Bitcoin, but you can choose to make deposits or withdrawals through more than 100 other cryptocurrencies. This is an absolutely vast selection that caters to a huge demographic of cryptocurrency users.
You can pick from DigiByte, Dogecoin, Ethereum, Litecoin, Omni, and dozens upon dozens of others. All moneys will be exchanged to Bitcoin when received.
BitcoinGames.com Bonus Offers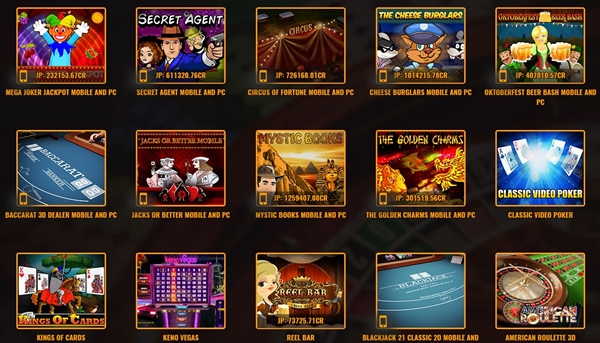 BitcoinGames.com offers just one bonus: a no deposit promotion that revolves around you getting a maximum win and cashout of 10 mBTC. If you do this, they claim that 'the remaining funds will be removed from your account.'
It's not entirely clear what this means, and no more information is provided.
Verdict
Overall, BitcoinGames.com has some good points, such as the easy account registration, but the immediate anonymity it offers fades when you're required to submit proof of your ID within the first month. The selection of games is also small, and the lack of any licensing may leave you concerned about the site's security.
---